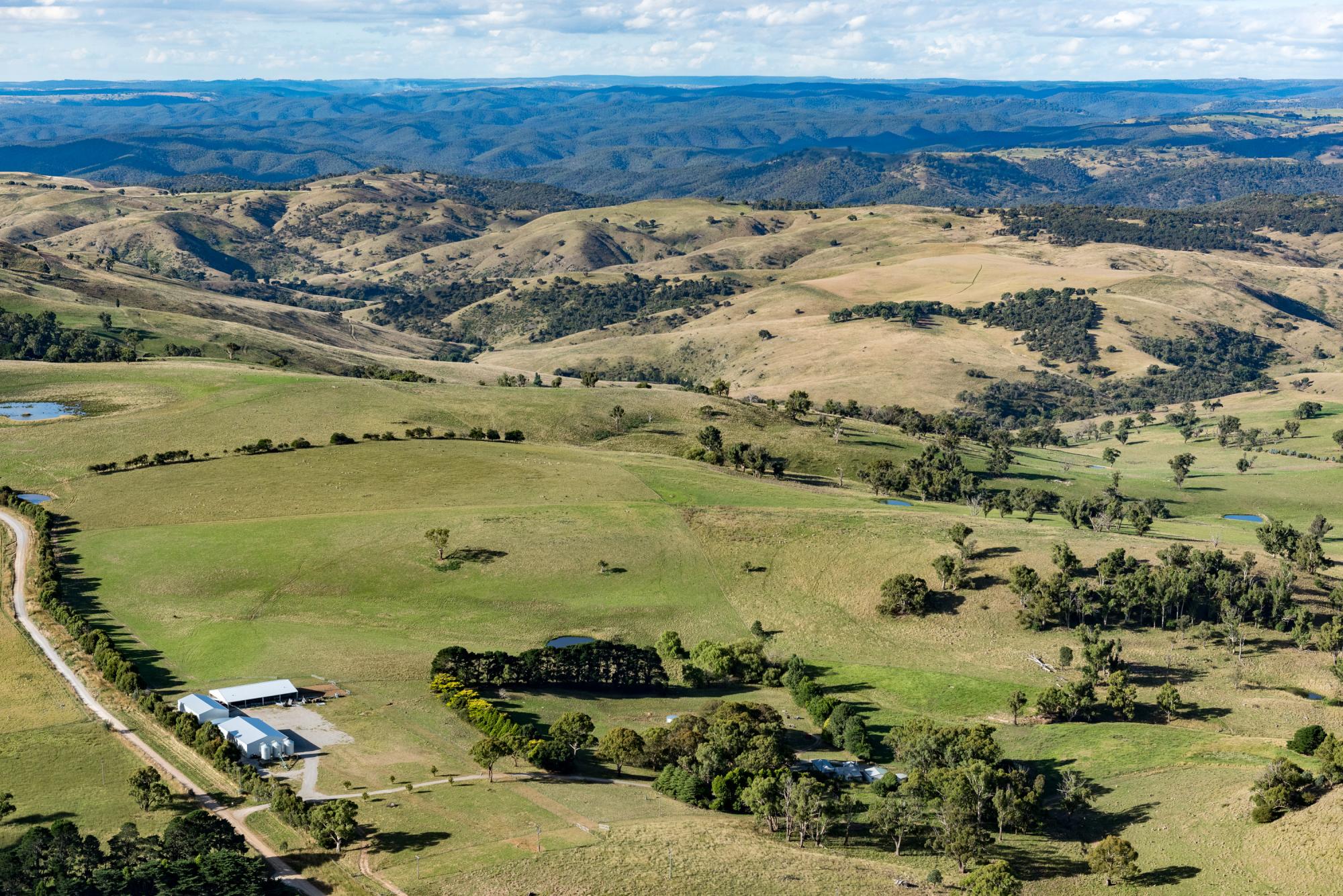 ABOUT US
Why choose us?
Roger Bushell Real Estate has serviced Goulburn and districts with specialist stock and station agency skills since 1985.
Roger Bushell Real Estate has an appreciation for the district which stems from the first introduction to the area. Roger Bushell Real Estate made it a mission to explore and get to know as much of the area as possible. Roger Bushell Real Estate believes the secret to their success has been working with local graziers both on and off site and getting involved in numerous local communities which has enabled experience the area and lifestyles first hand. This, together with company satisfaction and commitment to the industry has given many people memorable experiences and success sale stories.
Continuing to service a loyal client base as a all round General Real Estate Business Specialist, Roger Bushell Real Estate brings together entrepreneurial skills and corporate dealings to offer commercial real estate solutions.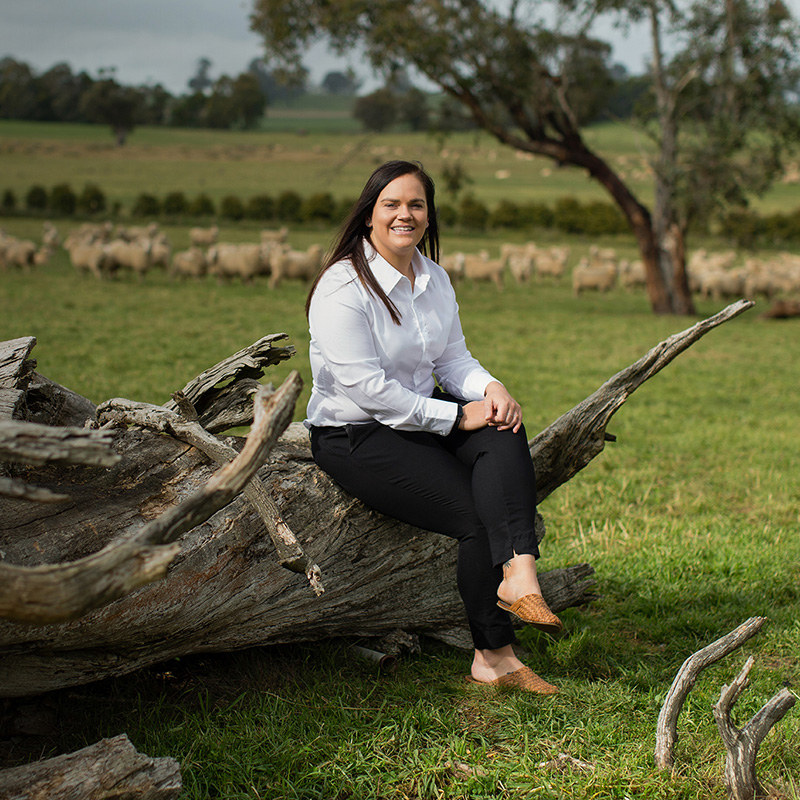 Emma Price
Director & Licensee In Charge
Emma grew up on a property in the local Bannister area and has strong family ties to the Crookwell and Goulburn area. She has an appreciation for the country living, but also understands older style dwellings as well as modern homes in Goulburn and the surrounding area.
Emma started with Roger Bushell Real Estate as the receptionist in 2012 and quickly became interested in the sales side of the business, then deciding to undertake the more advanced training courses and added to her credentials a licensed Real Estate, Stock & Station and Business Broking agent.
While working full time as a Sales Agent, she decided to further expand her knowledge in the industry and also took on the role of being a full time university student undertaking a Bachelor of Property & Real Estate. Graduating from Deakin University in June, 2022, completing her three year degree in two years shows the level of commitment Emma is dedicated to providing her clients. This degree and the licenses Emma has achieved at a young age are a testament to her work ethic and commitment.
A motivated, honest and eager agent ready to help Goulburn and the surrounding communities in the selling or purchasing of their residential homes and properties. Emma understands the importance of specialized marketing and the needs of home owners and investors.
Contact Emma today for your free appraisal:
[email protected] or phone her on 0478 102 093.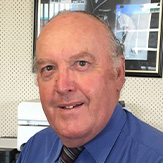 Roger Bushell
Licenced Real Estate Agent
Roger Bushell has successfully operated as a Licenced Real Estate Agent, Stock and Station Agent and Business Agent, with a focus in recent years on real estate. Roger can truly claim to know the area extremley well, with a constant thirst for knowing what's going on out there, possesses the most specialised knowledge within the Goulburn and Southern Tablelands area.
Roger has successful sale stories from Narooma, Braidwood to Gundaroo Crookwell, through Wingello to Boorowa. He has worked in every corner of the district (and with lots of properties in between). Having assisted in the transaction of hundreds of properties from 5 acres to 37,700 acres, and has been involved in every situation from the purchase of a weekender, the first family farm or bush retreat through to the disposal of large historical family rural holdings, international company investments and corporate land acquisitions. In all, Roger Bushell has been involved in a greater number of rural holding transactions than any other independent agent.
Contact Roger for your free appraisal today
[email protected]m.au or phone him on 0428 483 667.
Testimonials
Highly recommended!
"Hi my name is Gweneth Portelli and I am here to recommend if you are thinking of selling your property, Emma Price is the one for you .
I have known Emma for a few years now and I can say that she will go out of her way to get the sale done, she pays attention to detail in her line of work and always puts 100%. Even though we are overseas at the moment, she always kept us informed and up to date with the progress of our property and for your peace of mind.
Emma has done a fantastic job selling our property in Bannister NSW in 6 months during this hard covid 19 period and we really appreciate the hard work she has done. We recommend Emma highly if you want the job done.
Thank you, Emma Price."
Gwen Portelli
Professionalism and Dedication
"A quick note to thank you for your professionalism and dedication in marketing my property.
I appreciate the many hours you put in with prospective buyers driving them all over the property to inspect.
A thank you also to Emma who was in the background doing her bit but it was you Roger who achieved the satisfying result.
I would recommend you to anyone wishing to market property.
Thank you Roger and team."
Maree Marsh
Excellent Experience
"We were thoroughly impressed with Emma and her professionalism when selling our property. Emma's communication was fantastic and she was always able to answer any questions we had. I wouldn't hesitate to recommend Emma in selling a property."
Luke & Tahlia
Super Communicative and Responsive
"Emma was very pleasant to deal with, super communicative and responsive. She aways went out of her way to help with any questions we had and to make herself available to us. We could not have asked for a better experience."
Paul & Robyn Dunk
Extremely Professional and Knowledgeable
"I recently used RBRE to sell my rural property in Goulburn and couldn't be happier with the result. Not only were they extremely professional and knowledgeable about the area, but I was extremely happy with the final outcome too.
They also went over and above by helping with other 'out of the ordinary things such as selling cattle and farming equipment.
Based on my experience, I would use them again in a heartbeat and would highly recommend.
Thanks again RBRE for your assistance."
Rob Lederer